Main content starts here, tab to start navigating
Menus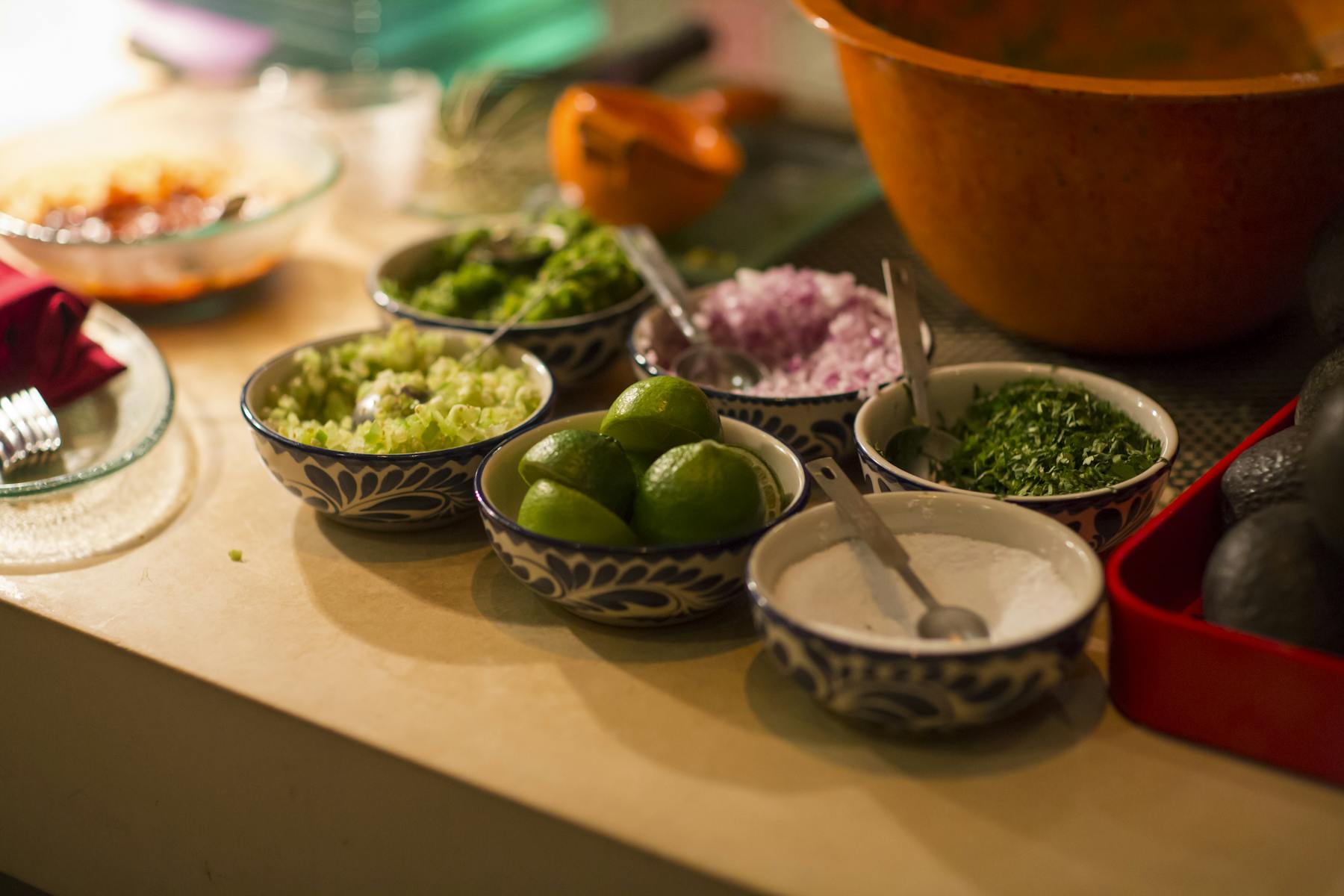 Menu
Open for lunch, dinner, and takeout, China Poblano's menu offers Chinese noodles, dim sum and soups, served alongside tacos, guacamole, and ceviches. Here the two cuisines live side by side, not as a fusion, but as an amusing mix of elements from both traditions, together in one place.
First Bites
Guacamole

Made tableside, served with warm corn tortillas

$16

Add Seasonal Crudité $4

Chips & Salsa

Chipotle salsa de casa

$4.88

Chicharrones

Sprinkled with salt and served with salsa de Jalisco

Arroz $5

Puerco $6

Chilaquiles

House-made tortilla chips tossed with a tomatillo salsa, oven-roasted and topped with melted Menonita cheese, onion and cilantro

$13

With Sunny Side Up Egg $3

Queso Fundido

Melted Menonita cheese flambéed with tequila and served with fresh hand-made tortillas

$10

With Spicy Chorizo $3
Antojitos
Blue Corn Quesadilla

Shimeji, shiitake and oyster mushrooms are sautéed with rajas, then stuffed with Menonita cheese, onions and ciilantro into a fresh blue corn tortilla. Served with salsa molcajete

$13

Tamal Mole Negro

Braised beef shank, mole negro, charred cebollitas, toasted sesame seed, cilantro

$12

Sopes de Calabaza

Crispy mini sopes filled with butternut squash, house-made requeson cheese and a touch of habanero, topped with pomegranate seeds and cilantro

$6

Chorizo con Papas Sopes

Hearty chorizo and potato are slow cooked with guajillo chiles and served in mini sopes

$7
Salads
Palmitos

Fresh Hawaiian hearts of palm surrounded by grapefruit and orange segments, radish and avocado, atop a tamarind dressing

$14

Ensalada César*

The classic Caesar salad of romaine lettuce, anchovies, soft boiled egg, Parmesan cheese and house-made croutons

$12

Cold Cucumbers

Smashed cucumbers, pickled wood ear mushrooms, and teardrop peppers are dressed with sweetened Chinkiang vinegar and a touch of spicy oil

$9.88

Secret Garden

Seasonal greens tossed in black sesame dressing, surrounded by deep fried tofu, orange segments, toasted almonds and jicama

$10.88

Beijing Glass

Chilled glass noodles with sesame dressing with carrots, pickled Fresno chiles, bean sprouts, chives, napa cabbage, jicama and avocado

$14.88
Ceviches
Tuna Ceviche*

Ahi tuna tossed with a soy dressing, avocado, cilantro, toasted pecans, red onion and Fresno chiles, topped with crispy amaranth

$15

Young Coconut Ceviche

Young coconut, avocado, teardrop peppers, red onion and cilantro are dressed with coconut water and fresh citrus juices

$14

Aguachile de Camaron y Vieiras

Citrus-poached shrimp, bay scallops, avocado and cucumber come together in a spicy aguachile, finished with epazote oil and cilantro

$18
Dim Sum
Our delectable versions of some of China's most treasured bites, great for sharing (or all for yourself!)
Golden Pigs

4pc fried delicate steamed buns, Chinese barbecue pork, condensed milk

$14.88

When Pigs Fly

4pc delicate steamed buns, Chinese barbecue pork

$13.88

Stuck on You

6pc lamb pot stickers, cumin-seasoned crispy lace

$14.88

XO Rice Noodles

Steamed rolled rice noodles topped with house-made XO sauce

$16.88

Har Gow

6pc Translucent Cantonese dumpling, pork and shrimp filling

$13.88

Xiaolongbao

5pc Pork, veal consommé

$14.88

Pumpkin Patch

3pc pumpkin-shaped steamed dumplings!

$10.88

Fried Wonton

7pc shrimp, pork, sesame sauce.

$11.88
Siu Mai
Individually hand-shaped in house. Go watch them! Served 6 per dim sum basket
Traditional

Shrimp, pork, jicama, mushrooms, peanuts

$13.88

Chicken

Chicken, cloud ear mushroom, goji berry

$13.88

Quail Egg*

Our Traditional siu mai topped with poached quail egg and fried shallot

$17.88
Tacos
Tortillas are made with heirloom corn grown in Oaxaca, Mexico. One per order
Silencio

Duck tongue, spicy Fragrant sauce, fresh lychee

$8

Viva China*

Crispy beef tendon, Szechuan-soy sauce, fresh oyster

$7

Cochinita

Yucatan-style barbecue pork, sour orange, marinated onions

$6

Carnitas

Braised pork, onions, chicharrón, salsa verde cruda

$6

Lengua

Beef tongue, salsa pasilla

$6

Barbacoa de Res

Oaxacan-style barbecue beef, pickled nopales, white onions, cilantro

$6

Pescado Estilo Baja

Battered and fried seasonal fish, lime mayonnaise, cabbage and salsa pico Yucateco

$7

Pollo a la Parilla

Grilled chicken, guacamole, charred cebollitas, chile pequin

$6

Nopales y Queso

Seared queso fresco, salt-cured cactus, salsa molcajete, pumpkin seeds

$6

Frijoles

Refried black beans, requeson, crema, onions, cilantro chipotle salsa

$5
Seafood
Shrimp Mojo

8pc Gulf shrimp sautéed with dried chiles, shallots, sweet black garlic and finished with rajas

$18

Ocean's Nest

Crispy egg noodles topped with shrimp and head-on prawns, tossed in a traditional Chinese gravy with bok choy, carrots and mushrooms

$27.88
Noodles
The Unruly Monk*

A hearty vegetarian soup of hand-cut wheat noodles, cloud ear mushrooms, yuba, napa cabbage, soft poached egg, and spicy sauce

$15.88

Braised Beef Noodle Soup

Beef short ribs are stewed with Chinese spices, daikon and sweet bean paste, ladled over hand-cut wheat noodles, topped with fried shallots and coriander salt

$19.88

18 Monk

Thick-cut wheat noodles stir fried in a rich sesame, soy sauce with carrots, celery, onions and shiitake, and topped with pickled beech mushrooms and crispy sweet potato

$14.88

Ants Climbing a Tree

Spicy wok-tossed glass noodles with bok choy, chicken, fresh pea shoots and toasted sesame seeds

$14.88

Dan Dan Mian

José's take on an original Chinese street classic: hand-cut wheat noodles with Szechuan ground pork sauce, toasted peanuts, cilantro and chile pequin, finished with Chinkiang vinegar

$13.88

Kao Lao Lao

A classic oat noodle from the Shanxi region of China, individually hand rolled and steamed, served with tiger tiger sauce

$10.88
Vegetable
Twenty Vegetable Fried Rice

Fried rice, mushrooms, egg, and twenty seasonal vegetables. See if you can count them all!

$19.88

With Shrimp $8

With Beef $5

With Chicken $5

Papas Fritas / Fried Potatoes

José's favorite fries! Served smothered in a mole poblano sauce of almonds, chiles, chocolate, topped with fresh crema and queso fresco

$7

Bruselas

Fried brussel sprouts in tomatillo and arbol chile salsa, with apricots, pepitas, peanuts, and sesame seeds

$11
Soups
Don't Be Jealous

Tangy, spicy Hot and Sour soup with pork, tofu and Hawaiian hearts of palm

$11.88

Swallow a Cloud

Our rich wonton soup with fluffy house-made shrimp and pork wontons with bok choy

$14.88

Try it with Egg Noodles! $2

Pozole Rojo

Rich guajillo chile broth with shredded pork and hominy, served with house-made chicharrones, cabbage, radish, onions and lime

$13

With a Shot of Reposado Tequila $6

Caldo Tlalpeño

Traditional chicken soup with rice, a smoky chile-spiked broth and toasted chipotle pepper

$13
Meat
Rou Jia Mo Street Sandwich

A traditional Chinese street sandwich featuring a warm bun stuffed with red-braised pork belly, cilantro and onion

$8.88

Gan Pung Ji Chicken Wings

6pc Fried chicken wings tossed in our house-made chile sauce and served with a refreshing salad of cucumber and pickled Fresno chiles

$11.88

Mongolian Beef Lettuce*

Marinated beef filet tips seasoned with shishito peppers, ginger, soy sauce and Chinkiang black vinegar, and wok-tossed with romaine hearts

$18.88

Chicken Ji Song

5pc Fresh lettuce cups with Kung Pao-style chicken and crispy sweet potato

$15.88

Chuleta con Mole Poblano*

10oz grilled black angus ribeye with mole poblano, sesame seeds and heirloom blue corn tortillas

$40
The Chef's Experience
$45 per person. A culinary trip through Mexico and China
Chips & Salsa

Tuna Ceviche*

Traditional Siu Mai

Cold Cucumbers

Taco de Cochinita

Shrimp Mojo

Twenty Vegetable Fried Rice

Mango Sticky Rice
Cocktail Experience
Cocktail Experience

Features four of our unique cocktails inspired by Mexico and China

$32 per per person
Cocktails
Mexican Mimosa

Cava, fresh fruit juice (daily selection)

$14

Los Muertos

Creyente joven, Averna, orgeat, lime

$16

Mexican Gin & Tonic

Bombay Sapphire gin, epazote, cilantro, orange peel, coriander seeds, Q Tonic

$17

5-Spice Old Fashioned

Rittenhouse rye whiskey, Chinese 5-spice, Angostura bitters

$15

Oaxacan Old Fashioned

Del Maguey Vida mezcal, agave, amaro Montenegro, orange bitters

$16

Up in Smoke

Tito's vodka, St. George Spiced Pear, lapsang souchong tea, lemon

$14

Jasmine Springs

Dewar's scotch, jasmine green tea, Angostura bitters, Perelada cava, lime, mint

$15

Ma

Old Overholt rye whiskey, star anise, ginger, yuzu

$15

Jade Garden

Cilantro-infused Milagro tequila, Szechuan peppercorn, lime, makrut

$14
Margaritas
Salt Air Margarita

José Andrés' personal creation with fresh lime, salt"air"

$14

Add Pomegranate $1

Flaca

House-made orange infused tequila, fresh lime, orange bitters

$15

Ron Cooper

Milagro tequila, fresh lime, sal de gusano rim, Del Maguey Vida mezcal

$16

Shiso Spicy

Milagro tequila, fresh lime, serrano peppers, shiso

$15
Bottle Beer
Corona Premier

$8

Michelada, Sal de Gusano Rim, Tomato Sangrita $3

Negra Modelo

$8

Michelada, Sal de Gusano Rim, Tomato Sangrita $3

Modelo Especial

$8

Michelada, Sal de Gusano Rim, Tomato Sangrita $3

Tsingtao

$8

Michelada, Sal de Gusano Rim, Tomato Sangrita $3

Belching Beaver Phantom Bride IPA India Pale Ale, 16oz, 7.1% ABV

$11

Hitachino Nest White Ale, Belgian White Ale, 330ml, 5.5% ABV

$12

Hitachino Nest Yuzu Lager, Pale Lager, 330ml, 5.5% ABV

$13

Saint Archer Guava Gose, Liepzig Gose, 12oz, 4% ABV

$10

Stillwater Extra Dry Sake Style Saison, Belgian Saison, 16oz, 4.2% ABV

$11

Tenaya Creek Bonanza Brown, Brown Ale, 12oz, 5.6% ABV

$9

Yanjing, Pale Lager, 12oz, 4.5% ABV

$9
The China Poblano Cocktail Experience
The China Poblano Cocktail Experience

Featuring four of our unique cocktails inspired by Mexico and China

$32 per per person
Sparkling Wine
Perelada, NV Brut Reserva, Spain

$12

Gruet, NV Brut Rosé, New Mexico

$14

Roederer Estate, NV Brut Rosé, California

$66

Espuma de Piedra, NV Blanc de Blancs, Mexico

$78
White Wine
Casa Magoni, 2017 Valle de Guadalupe Chardonnay, Mexico

$12

Don Olegario, 2017 Rias Baixas Albariño, Spain

$12

Graff, 2014 Mosel Riesling Spatlese, Germany

$10

Ponzi, 2015 Willamette Valley Pinot Gris, Oregon

$52

William Fèvre, 2015 Champs Royaux Chablis, France

$70
Red Wine
CVNE Selección de Fincas, 2016 Rioja Garnacha, Spain

$12

Emilio Moro Finca Resalso, 2017 Ribera del Duero Tempranillo, Spain

$12

Sean Minor 4B, 2018 Central Coast Pinot Noir, California

$13

Ensamble, 2013 Valle de Guadalupe Red Blend, Mexico

$72

Meyer, 2014 Yorkville Highlands Syrah, California

$68
Alcohol Free
Aguas Frescas

A Mexican juice specialty!

$4.88

Diet Pepsi

$5

Mist Twist

$5

Mexican Pepsi

$6

Jarritos

assorted flavors

$6

Fever-Tree Ginger Ale

$6

Fever-Tree Club Soda

$6

Fever-Tree Tonic

$6
Coffee & Teas
Coffee Press Organic Espresso Blend by Zona Rosa

$8
Pot of Tea
$6.88
Shanghai Rose

rose petals and black tea leaves infused with lychee

Imperial Tung Ting Oolong

"Frozen Summit" leaves lend to nutty aromas and complexity

Floral Jasmine Green

sweet and bright with high antioxidants

Organic Lychee Green

intensely floral, soft on the palate

Harmony

chamomile, peppermint, orange blossoms and allspice
Tequilas
Agaves in the highlands of jalisco grow with cooler nights and more rain in red clay soil, resulting in a balance of minerality, citrus, tropical fruits and subtle herbaceous characteristics. Lower altitude and higher temperatures make jalisco's lowland tequilas more aggressive with robust and earthy notes.
123 Organic, Blanco

NOM 1480

$14

123 Organic, Reposado

NOM 1480

$15

123 Organic, Añejo

NOM 1480

$16

123 Organic, Diablito

NOM 1480

$32

123 Organic, El Luchador

NOM 1480

$13

Arte Nom 1549 Blanco

$14

Arte Nom 1414 Reposado

$16

Arte Nom 1146 Añejo

$18

Cabeza, Blanco

NOM 1414

$11

Casa Noble, Blanco

NOM 1137

$13

Casa Noble, Reposado

NOM 1137

$15

Casa Noble, Añejo

NOM 1137

$17

Casa Dragones, Joven

NOM 1489

$48

Cazadores, Reposado

NOM 1487

$13

Clase Azul, Reposado

NOM 1416

$36

Don Julio, Blanco

NOM 1449

$13

Don Julio, Reposado

NOM 1449

$14

Don Julio, Añejo

NOM 1449

$15

Don Julio 1942

NOM 1449

$38

El Tesoro, Platinum

NOM 1139

$11

El Tesoro, Reposado

NOM 1139

$13

El Tesoro, Añejo

NOM 1139

$14

El Tesoro, Paradiso

NOM 1139

$32

Fortaleza, Blanco

NOM 1493

$15

Fortaleza, Reposado

NOM 1493

$17

Fortaleza, Añejo

NOM 1493

$20

Milagro, Blanco

NOM 1559

$11

Milagro, Reposado

NOM 1559

$12

Milagro, Añejo

NOM 1559

$13

Siete Leguas, Blanco

NOM 1120

$13

Siete Leguas, Reposado

NOM 1120

$15

Siete Leguas, Añejo

NOM 1120

$16

Tequila Ocho, Plata

NOM 1474

$14

Tequila Ocho, Reposado

NOM 1474

$15

Tequila Ocho, Añejo

NOM 1474

$16

Patrón, Roca Silver

NOM 1492

$15

Herradura, Blanco

NOM 1119

$13

Herradura, Reposado

NOM 1119

$14

Herradura, Añejo

NOM 1119

$15

Herradura, Ultra

$16

Maestro Dobel, Diamante

NOM 1122

$13

Maestro Dobel, Reposado

NOM 1122

$15

Maestro Dobel, Añejo

NOM 1122

$16
Mezcals
Mezcal is made by a palanquero using traditional techniques, capturing the true body and spirit with only two ingredients: water and the heart of the maguey. Known for its smoky flavor, each Mezcal has unique aromas that will open your senses to the culture of Mexico
Agave de Cortez

NOM O98X

$11

Clase Azul Cenzino

NOM D291G

$52

Convite, Coyote

NOM O231X

$15

Convite, Ensamble Silvestre

NOM O231X

$15

Creyente Joven

NOM O220X

$12

Del Maguey, Barril

NOM O41X26

$26

Del Maguey, Chichicapa

NOM O41X

$22

Del Maguey, Crema de Mezcal

NOM O41X

$14

Del Maguey, Ibérico

NOM O41X

$40

Del Maguey, Minero

NOM O41X

$18

Del Maguey, Pechuga

NOM O41X

$38

Del Maguey, San Luis del Rio

NOM O41X

$20

Del Maguey, Vida

NOM O41X

$12

El Jolgorio, Arroqueño

NOM O98X

$24

El Jolgorio, Cuixe

NOM O98X

$28

El Jolgorio, Espadín

NOM O98X

$18

El Jolgorio, Madrecuixe

NOM O98X

$20

El Jolgorio, Pechuga

NOM O98X

$32

El Jolgorio, Tobala

NOM O98X

$28

El Silencio Espadín

NOM O171X

$11

Fidencio, Clásico

NOM O15X

$13

Gem & Bolt

NOM O380X

$13

Ilegal, Joven

NOM O01X

$15

Ilegal, Reposado

NOM O01X

$18

Ilegal, Añejo

NOM O01X

$25

Leyenda, Durango

NOM O017X

$14

Leyenda, Guerrero

NOM O017X

$14

Leyenda, San Luis Potosi

NOM O017X

$14

Koch, Arroqueño

NOM O171X

$20

Koch, Coyote

NOM O171X

$25

Koch, Lumbre

NOM O171X

$22

Mayalen Borrego

NOM G169R

$18

Marca Negra, Dobadan

NOM O396X

$20

Marca Negra, Espadin

NOM O396X

$14

Marca Negra, Tobala

NOM O396X

$22

Mestizo, Joven

NOM O02X

$12

Mestizo, Reposado

NOM O02X

$16

Mestizo, Añejo

NOM O02X

$17

Mezcal Verás, Joven

NOM O168X

$16

Mezcal Verás, Reposado

NOM O168X

$18

Nuestra Soledad

NOM O98X

$11

Pierde Almas, Conejo

NOM O120X

$45

Pierde Almas, La Puritita Verda

NOM O120X

$14

Xicaru, Silver

$12

Xicaru, Silver 102

$13

Xicaru, Reposado

NOM F193D

$13
Bacanora
Produced in the Northern state of Sonora with agave Pacifica, bacanora is roasted in earthen pits imparting a smoky character. Sonora's dry dessert is the ideal climate for the agave to flourish
Raicilla
With over 500 years of history, raicilla was overshadowed by the popularity of Jalisco's biggest export, tequila. Here, the piñas are typically cooked above ground and distilled using ancestral methods in the palenque
La Venenosa, Costa

NOM 1480

$18

La Venenosa, Sierra

NOM 1480

$16

La Venenosa, sur

NOM 1480

$15
Pox
A distillate of corn, pox (pronounced "posh") is a centuries-old Mayan liquor traditionally used in shaman ceremonies and medicine
Sotol
Made from the Dasylirion Wheeleri plant, which translates to "Desert Spoon," sotol is produced using traditional methods in the states of Chihuahua, Durango and Coahuila
Fabriquero

$14

Por Siempre

$12
Flights
Vertical Flights

Taste three expressions from a single producer
Custom Flights
Highlands

El Tesoro Platinum, Arte Nom Blanco, Siete Leguas Blanco

$14

Jalisco Valley

Herradura Blanco, Fortaleza Blanco, Casa Noble Blanco

$14

Reposado

123 Organic, Tequila Ocho, Fortaleza

$17

Añejo

Casa Noble, Maestro Dobel, Siete Leguas

$17

Smoky Beginnings

Del Maguey Crema, Fidencio Clásico, Xicaru Silver

$14

Carne

El Jolgorio Pechuga, Del Maguey Ibérico, Mayalen Borrego

$35

Collectibles

Casa Dragones Joven, Don Julio 1942, 123 Organic Diablito

$42
Sweet Treats
Mango Sticky Rice

Our surprising version!

$11

Churros

Delicate fried pastry coated in sweet cinnamon sugar to dip in our Oaxacan hot chocolate

$11

Chocolate Terra Cotta Warrior

Dark chocolate warrior filled with milk chocolate mousse, caramelized bananas and ginger ice cream

$16.88

5-Spice Chocolate Cake

Chinese five spice, dulce de leche, crema ice cream, lime, chocolate toffee tuile, cookie crumble

$12

Giggling Buddha in a Bathtub

Cherry fruit gelée and fresh berries are bathed in lychee air, then topped with Perelada cava. Don't forget to drink the bath water!

$16

Seasonal Ice Cream or Sorbet

$6
Care for a Drink?
Coffee Press Organic Espresso Blend by Zona Rosa

$8

Pot of Tea

Shanghai Rose Black, Imperial Ting Tung Oolong, Floral Jasmine, Organic Lychee Green, Harmony Herbal Blend

$6.88

123 Organic Diablito

$36

Del Maguey Crema de Mezcal

$14

Balvenie 12

$14

Fernet Menta

$8

Amaro Montenegro

$8
The Vegetarian Chef's Experience
$45 per person. A culinary trip through Mexico and China
Arroz Chicharron

Fried rice cracker, served with salsa de Jalisco

Coconut Ceviche

Young coconut, avocado, teardrop peppers, red onion, cilantro, citrus juices

Palmitos

Fresh hearts of palm, grapefruit, orange, avocado, radish, tamarind dressing

Calabaza Sopes

Butternut squash, requeson, habanero, pomegranate

Hongos Taco

Sautéed mushrooms, rajas, avocado

Wok-Roasted Asparagus

Toasted almonds, garlic, ginger, lime, arbol

Twenty Vegetable Fried Rice

Fried rice, pea shoot salad and twenty seasonal vegetables

Giggling Buddha in a Bathtub

Cherry gelée and fresh berries are bathed in lychee air, topped with Perelada cava
The China Poblano Cocktail Experience
The China Poblano Cocktail Experience

Features four unique cocktails inspired by Mexico and China

$32 per per person