Las Posadas at China Poblano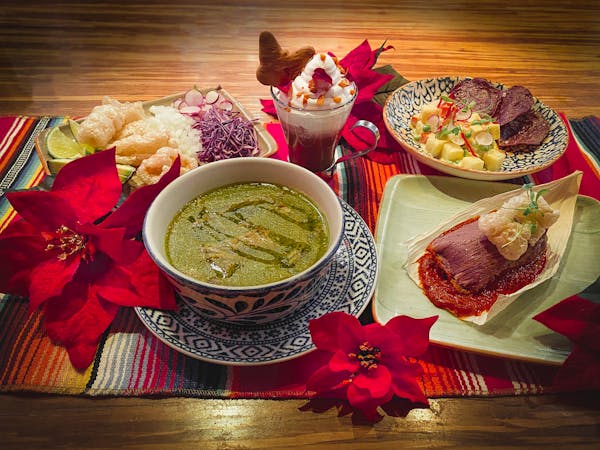 December 18 - 22
In Mexico, Las Posadas is a time when friends and family spend days sharing meals and memories together. For the first time ever, China Poblano is sharing some of our favorite Mexican holiday dishes with you! Warm up with a hearty Pozole Verde, a savory Tamal Rojo and our creamy potato Tostada Rusa. Las Posadas wouldn't be complete without a glass of Ponche Navideño (spiced rum punch) or a cup of hot Champurrado (rich hot chocolate thickened with masa) to end your meal.
Choose one of our specially selected agaves to pair with the Champurrando to make your meal even more spirited!
Las Posadas dishes are available for take-out too!